About Us
Capital Alliance provides expert strategic consulting and M&A advice with sought-after negotiating expertise in a wide range of industries, including human resources, energy, construction & engineering, technology, and healthcare, among others. Since our founding more than 40 years ago, we've closed over 250 transactions valued at more than $3 billion.
As a member of Oaklins International, a worldwide middle-market M&A network of 60 offices in 40 countries, we leverage specialists with deep local connections to provide the best results for our clients, whether they are stateside or abroad. Oaklins has closed over 1,500 deals in the past five years.
We also assist companies seeking expert business consultation in areas ranging from strategic visioning to budgeting — whether or not these companies are involved in an M&A transaction.
Capital Alliance has been a member of Oaklins, formerly M&A International, since 1986. Oaklins is the world's most experienced mid-market M&A advisor. Our trusted senior bankers are entrepreneurs and industry specialists with the skills and experience to ensure the best results for our clients. Oaklins has closed over 1,500 deals in the past 5 years.  Every step of the way, we put clients first.
Our Offices Around the World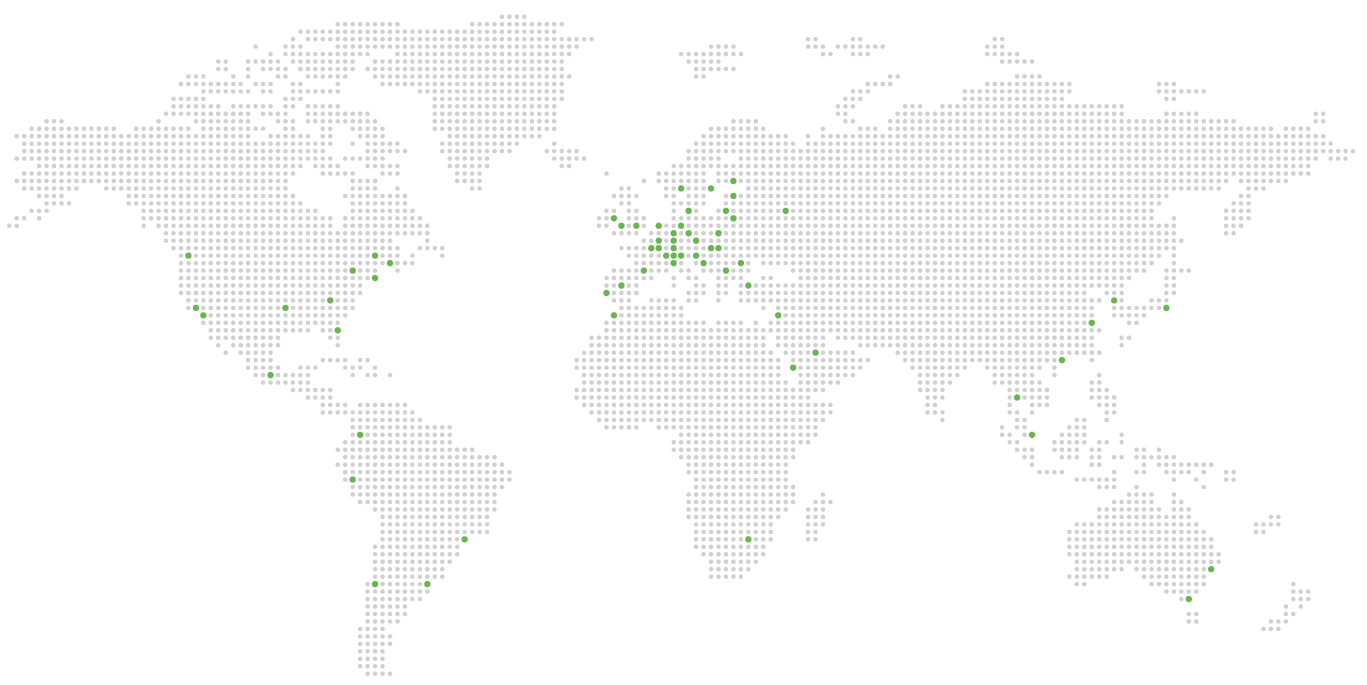 –Europe and Middle East
Austria, Vienna
Belgium, Brussels
Croatia, Zagreb
Czech Republic, Prague
Denmark, Copenhagen
Estonia, Tallinn
Finland, Helsinki
France, Paris
France, Lyon
France, Toulouse
Germany, Berlin
Germany, Frankfurt
Germany, Hamburg
Germany, Stuttgart
Ireland, Dublin
Israel, Tel Aviv
Italy, Milan
Italy, Turin
Latvia, Riga
Lithuania, Vilnius
Netherlands, Amsterdam
Norway, Oslo
Poland, Warsaw
Portugal, Lisbon
Romania, Bucharest
Russia, Moscow
Saudi Arabia, Jeddah
Saudi Arabia, Riyadh
Serbia, Belgrade
Slovakia, Bratislava
Slovenia, Ljubljana
Spain, Madrid
Sweden, Stockholm
Switzerland, Basel
Switzerland, Bern
Switzerland, Zurich
Turkey, Istanbul
United Kingdom, Bristol
United Kingdom, London
Americas
Argentina, Buenos Aires
Brasil, São Paulo
Canada, Montreal
Chile, Santiago
Colombia, Bogotá
Mexico, Mexico City
Peru, Lima
United States, Atlanta
United States, Boston
United States, Cleveland
United States, Dallas
United States, Irvine
United States, Jacksonville
United States, Los Angeles
United States, New York
United States, Seattle
Asia Pacific
Australia, Melbourne
Australia, Sydney
China, Hong Kong
China, Shanghai
Japan, Tokyo
Singapore, Singapore
South Korea, Seoul
Thailand, Bangkok
Africa
Morocco, Casablanca
South Africa, Johannesburg